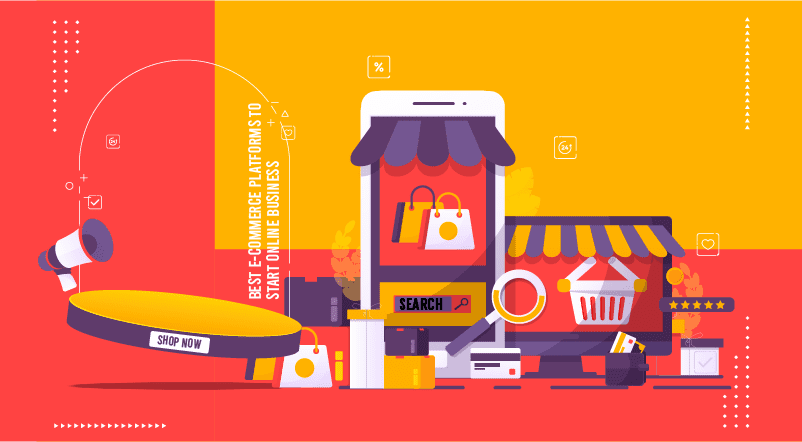 With every day's advancement technology is developing and becoming better. Its intervention in our lives is inevitable. Figuring out the scope and potential of technology and the virtual world, many companies are trying to shift their business to the online platform or open an extended venture of the same. The need and benefits of doing online business were especially realized during the covid time and from there, it is no turning back.
The trend in e-commerce has become very famous nowadays. Every business that is B2C and has direct dealing with clients has an e-commerce website. Whether the business is big or small, online venture makes the rotation in the business much easier. Many platforms offer opportunities for companies to sell their products through their website.
In online business, for new forthcoming clients and business associations, brand identity can be reflected through creating awareness. If the company is dealing with products, there are many e-commerce platforms where in they can register and conduct business. The top ones are as follows:
Amazon:

 As the name suggests, the platform offers everything right from A to Z. It is one of the widely used platforms for online shopping. The companies can list their products on the website. The delivery and returns are taken care of by Amazon in return for a small commission.

Shopify:

It is the shopaholic's paradise. The Canadian multinational e-commerce platform showcases products from around the world. Here one can start, run and grow their business. It is a trusted platform by various businessmen and helps you to customize your store and sell products.

eBay:

 It is an American multinational e-commerce platform that facilitates consumer-to-consumer and business-to-consumer sales through its website. One of the widely used platforms to conduct business. 

Facebook:

 The world's largest social network, with more than 1.55 billion monthly active users. Nowadays companies create business pages on this platform to sell their product. A direct link can be attached to the product that redirects the user to the company's website.
Instagram:

 A free photo and video-sharing app that allows users to apply digital filters, frames, and special effects to their photos and then share them on a variety of social networking sites. But it is more than that. Nowadays companies are using this platform to create a page showcasing their products and services. It is one of the widely used apps. The platform is best useful for small companies and homegrown companies.
Though things are not as easy as they seem. Since there is saturation in everything, the same is the case in e-commerce platforms. Millions of options are available under one category. To get your product noticed, one should have an effective digital marketing strategy. It involves writing the correct description of the product which includes the trending keywords. For the platforms like Facebook and Instagram, social media optimization is very important. It is the process of making the brand/service/website famous by applying strategies on social media platforms like Facebook, Twitter, Instagram, or WhatsApp. Since people spend a hell lot of time on social media platforms, marketing the brands/services is comparatively easy. Social media optimization also allows you to target a specific audience as per their interest and also increase the outreach to the audience
Learn about the e-commerce listing and digital marketing course offered by Educert Global Education. The institute helps by letting you know all the nuances of the e-commerce business and how to increase the business with leaps and bounds. Apply today!