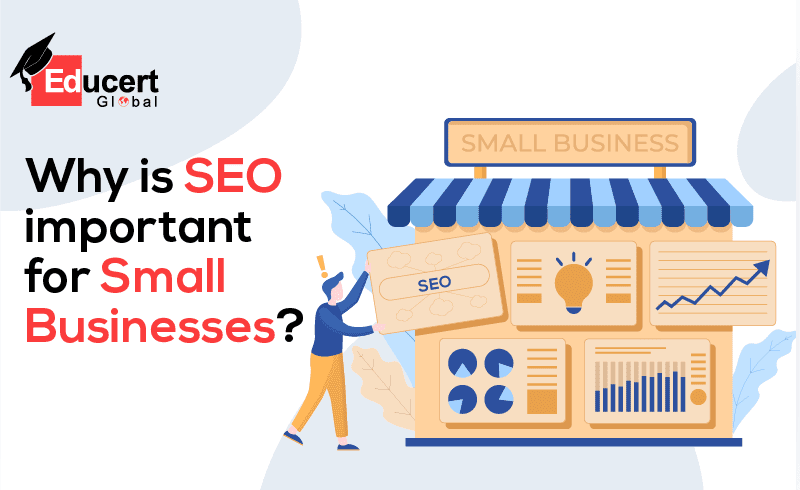 The era of digital transformation has proven fruitful for many companies, especially small businesses. Earlier businesses had to rely on traditional marketing techniques where people used to run from one corner to another to get an audience and develop a customer base. But now things have changed. The digital revolution has given birth to techniques like digital marketing where showcasing the product via computer on the internet has become easy. Now people can showcase their products and services to the whole world with just a few clicks. Also, the target audience is not limited to any geographical boundaries. Because of digital marketing, the operational cost of the businesses is also lowered.
What is SEO?
One of the best techniques of digital marketing is SEO which stands for search engine optimization. It is the technique of improving the visibility of a website on a search engine. By targeting the trending and associated keywords, the rank of the website can improve tremendously. According to research, 75% of people who surf the internet do not scroll to the second page of the search engine. The maximum clicks are on the top three websites. With a high number of clicks, the chances of converting the leads also improve. The ranking of the website is improved by creating as many backlinks as possible. It makes your business reach a new height of success. SEO for small businesses can prove to be a boon.
Key benefits of using SEO practices in small businesses:
Large customer base
Better conversion rates
It can help in building fast, smooth and user-friendly websites
Slowly and steadily the brands can build awareness on the internet and leave their footprints in the digital world. They can bypass their competitors.
Types of SEO techniques to adopt:
There are two types of SEO techniques that every business should adopt:
On-page SEO

: 

On-page SEO resonates with the improvement of the page itself. The changes are done on the page itself to make it look more effective. This includes Page Load Speed, the Right titles, mobile-friendly pages, good content, the right alignment, HTML code, etc.

Off-page SEO

: 

This technique comprises actions beyond the limits of the page. It includes practices like social bookmarking, creating backlinks, social media presence, content writing, improving page rank, SERP, etc.
Types of keywords that small businesses can use to improve their reach
Product defining keywords

:

 These are the description of the products. They are generally long-tail keywords.

Short tail keyword

: 

Also known as head keywords. The word limit of these is 2 or 3. These keywords have a huge volume when it comes to the search but they are highly competitive at the same time.

Long-tail keywords

:

 They consist of more than 3 words. They are fewer searches and not much competition exists.

Long-term evergreen keyword

:

 These keywords remain relevant over time and search volume does not vary much.

Short-term fresh keywords

: 

These keywords are associated with ongoing trends like a hyped topic, or viral words. hot news, famous campaigns, etc.  

Geo-targeting keyword

:

 These keywords target a specific place like a city or state. It may vary from one region to another.
Using all these keywords, small businesses can benefit from SEO practices.
With the right kind of SEO techniques, businesses can be taken to a new height of success. The revenue will increase by leaps and bounds. To unleash the true potential of SEO and learn the best practices, one can apply for SEO Training from Educert Global.