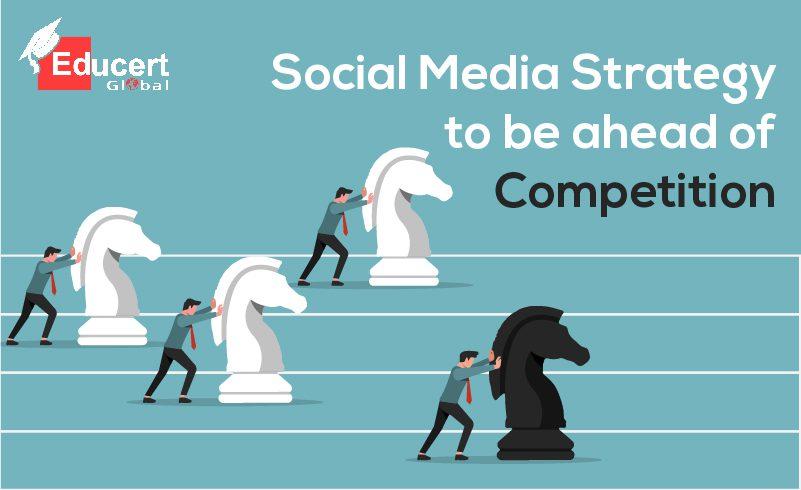 In today's time, the usage of social media has increased drastically. People spend a significant amount of time scrolling through the news feed of Instagram, Facebook, etc. A major amount of time in a day is spent on social media. Social media users have increased at a faster rate than internet users Releasing this as an opportunity, many companies have started using this platform as a source of marketing products and services.
Social media marketing is the process of gaining traffic through social media platforms. It is also known as paid marketing which includes the promotion of websites, products, and services. The channels used are Facebook, Twitter, Whatsapp, Instagram, Youtube, etc. These platforms are also used for remarketing techniques. For working-age internet users, WhatsApp is their favorite social media platform.
Watch your competitor:

 One should study the best practices of competitors. Check out what campaigns they are following, what posts they are floating, which are their best-performing posts, etc. Make sure one gets a hold of what is trending.

Research the audience:

 The companies need to identify which audience they are targeting. Their interest of them is of utmost importance. The market needs to change demographically and with gender. Make sure you decide the age, gender, and area while targeting the audience and formalize the strategy accordingly.

Quantify objectives:

 On social media, one can make business accounts that have the feature of analyzing statistics. The objectives need to be quantified and analyzed by looking at the numbers. In this way, one can get to know which post is performing the best and what are areas of improvement.

Create irresistible content:

 When it comes to applying any kind of social media strategy, content plays a major role. The content needs to be of the best quality and significance in order to attract the audience.

Connect with social media influencers:

 Nowadays brands are collaborating with social media influencers to promote their products, Since they have a large market presence, it is one of the best ways to promote the product or service. Make sure the influencer is related to the business and understands it.

Innovation is communication:

 Try and test new methods of communicating with the audience. For example, on Instagram, one can create reels instead of posts to give a demo of the company's product or service.
All these strategies if followed consistently can make a lot of difference. You can remain ahead of the competition and it will also help you to gain potential leads. These strategies and tricks are not easy to practice. One should know of it. To gain the same one can go for the social media course by Educert Global Education.
Educert Global is one of the finest institutes to learn all the business of digital marketing. The trainers are veterans from their field and help to gain knowledge from theoretical as well as practical points of view. The institute provides knowledge transfer sessions to learn the best social media practices. They have excellent infrastructure and lifetime access to the course curriculum. To build a career in this field, the institute provides job interview opportunities as well. They hold your hand in the journey of career advancements and add wings to it. Apply today!